If the green LED is blinking continuously, it means the lens module can't be recognized. Please try the steps below to solve the problem.
1. Replug the lens ribbon cable on the both ends. Don't insert the golden fingers on the ribbon cable reversely. Refer to How to replace lens cable? please.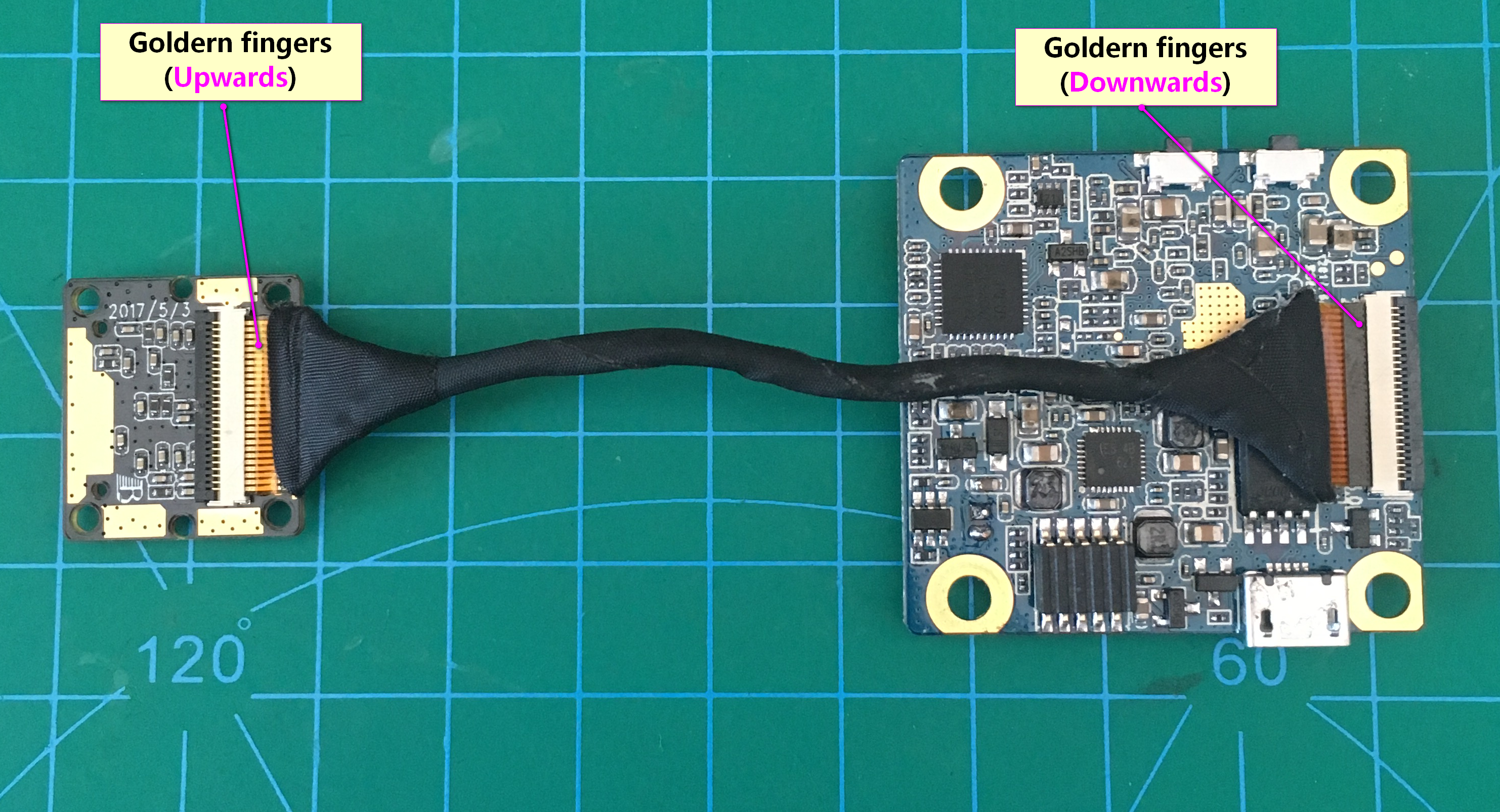 2. Try another ribbon cable in the package.
If it still doesn't work, the ribbon cable / the connector of the PCB / the connector of the sensor board might be broken. Please send us:
The screenshot/photo of your order info
HD photos of the camera
HD photos of the joint of the ribbon cable of both sides
HD photos of both sides of the PCB(please make sure we can see all the elements clearly)
HD photos of both sides of the sensor board
A video showing the problem
to run@runcam.com.