Please try to flash the firmware via computer. Here is the way:
1.Install this: https://runcam.zendesk.com/attachments/token/vDErTSW4RgCokgRQ3DNHTxASA/?name=icatch_v3000_For_V37_V50_V35_V33_K33.7z to your computer.
2.Solder the 4 cables in USB to the 4 soldering pads, white cable to D+ and then hold the Mode Switch button and connect the USB cable to computer.

​​
3.In the device manager, you will see:

​
4.Click the attached .rar file, you will see the firmware FRM.

​
Open it, you will see below dialog box. Please set as same as below and click ISP to start flashing.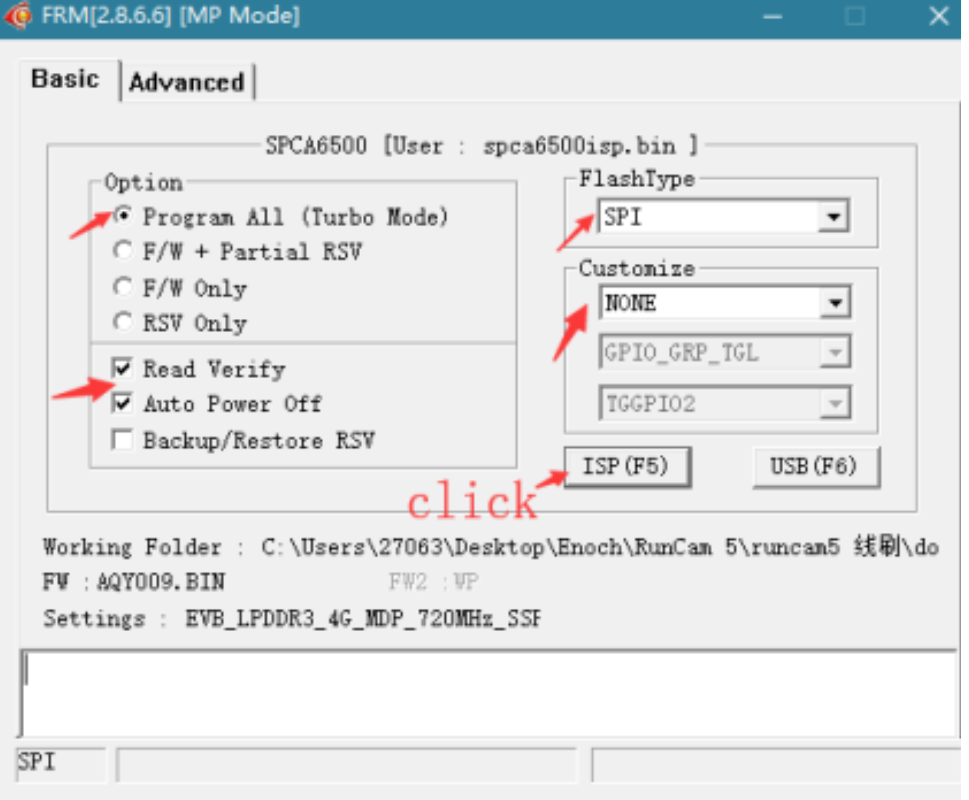 Once it is completed, please restart your camera.