Please try below steps to flash the firmware via computer:
It can be done with the camera turned off.
1. Configure your PC
For 32 bit PC
Just turn it on normally
For 64 bit PC

Windows 7: Please press F8 key to enter into Advanced Boot Options menu to choose Disable Driver Signature Enforcement before Windows starts loading.
Windows 8 or 10: Please follow the instruction of this video to Disable Driver Signature Enforcement.
2. Install the reflashing tool.
3. Download the firmware zip file and depress it, the firmware file will be named as bst_bld_pba_sys_dsp_rom_lnx_rfs.elf. Double click the firmware file bst_bld_pba_sys_dsp_rom_lnx_rfs.elf and the reflashing tool will be automatically launched.
4. Connect your camera to your PC.(Note: the camera should be turned off. If you turned it on and then try to connect, it won't be recognized by your PC.)
5. Hold the WiFi button.
6. Short Press the Power button.
7. After about 3 seconds, release the WiFi button.
8. Flash the firmware as following steps. Choose a12evk in the first list box. After you click the 'Download' button, it will start reflashing the firmware and will finish in 2-3 minutes.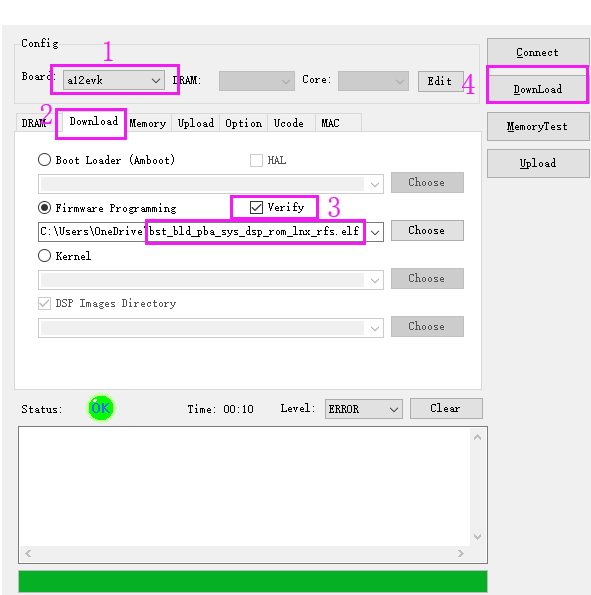 If it failed, please try more times. It will succeed.