RunCam 2 suppprts connecting to RunCam App on mobile devices via Wi-Fi.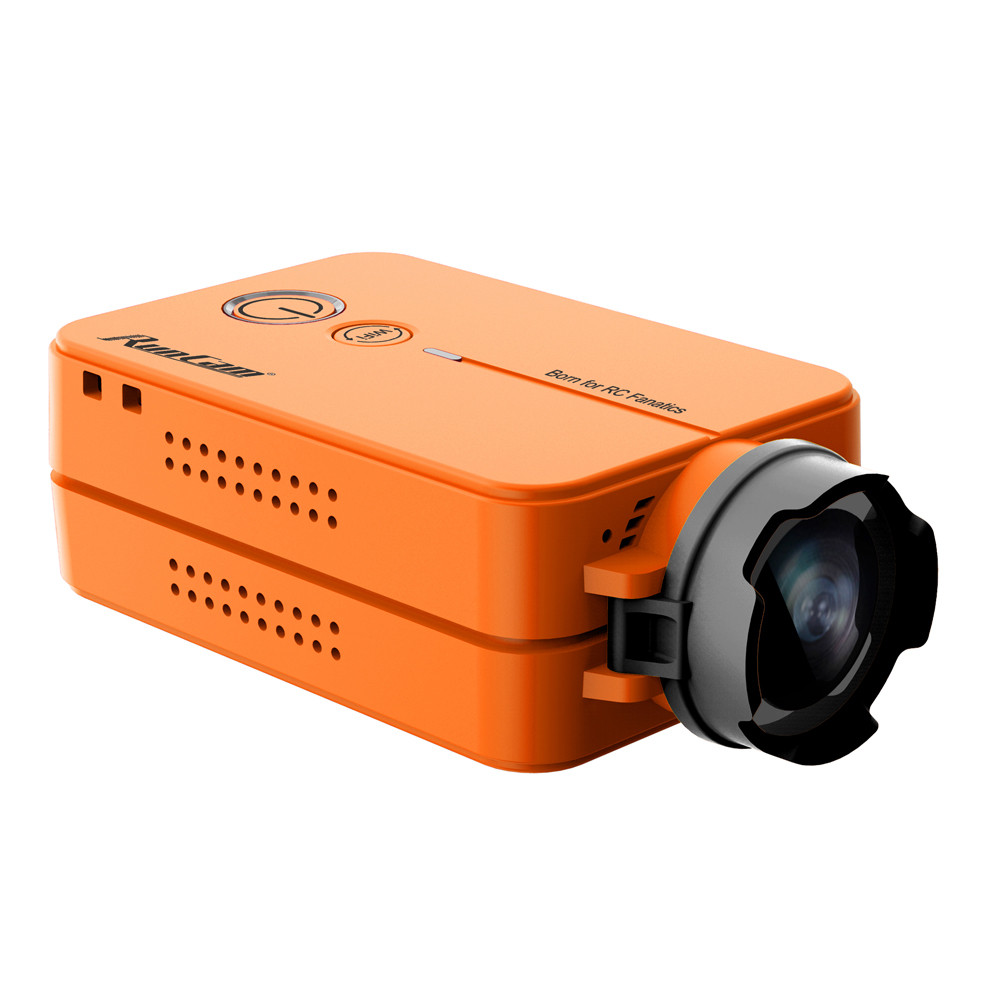 What is the password of connecting?
Password by default: 1234567890
If password has ever been changed, and you could not remember the changed password, you could reset the password to the default one via firmware flashing via SD card.
How to do firmware flashing via SD card for RunCam 2?
(Notice: it is highly recommended to power the camera via USB cable and charger to proceed firmware updating/flashing.)
First, download the firmware file at the below link, and unzip it to obtain RunCam2.BRN file
https://runcam.com/download/runcam2/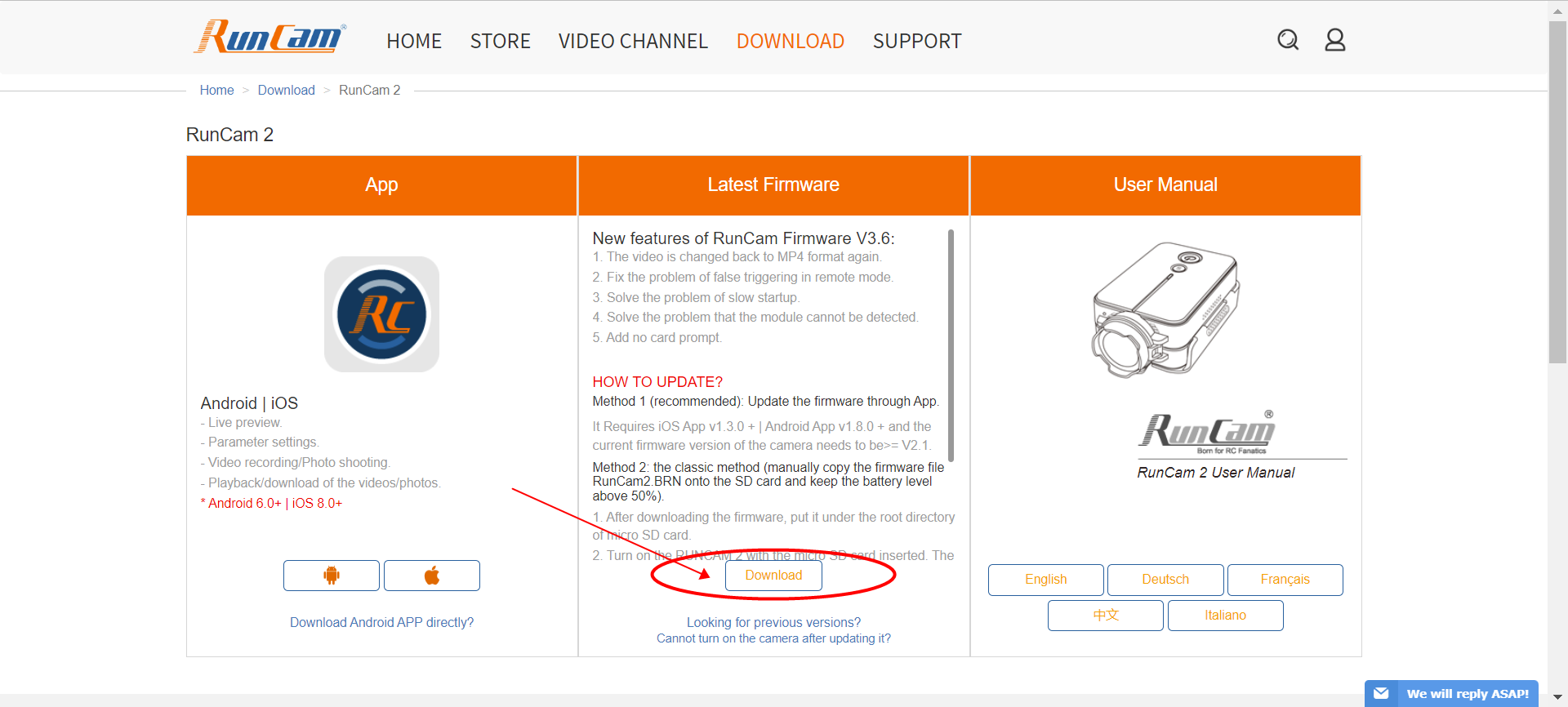 Then, copy the firmware file to the SD card directly without putting it into any folder. Turn on the camera with SD card inserted, the camera would detect the firmware file and start firmware flashing automatically.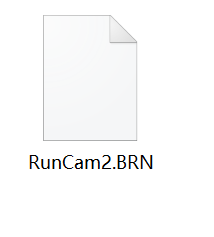 During flashing, the orange light would blink slowly. It takes about 2 minutes for the camera to finish firmware flashing, and it would shut down automatically when it is completed.
After firmware flashing, the settings and Wi-Fi password would be reset to be default.
Please enter 1234567890 to connect the camera via Wi-Fi.
If there is connecting issue, please contact us via emailing to run@runcam.com
We would help and solve the issue as soon as possible.