Please try the methods below:
1.Please change another 6 pin cable for a try.
2.Please check if the connector 1 is loose; if yes, please add some tin to reinforce it from position.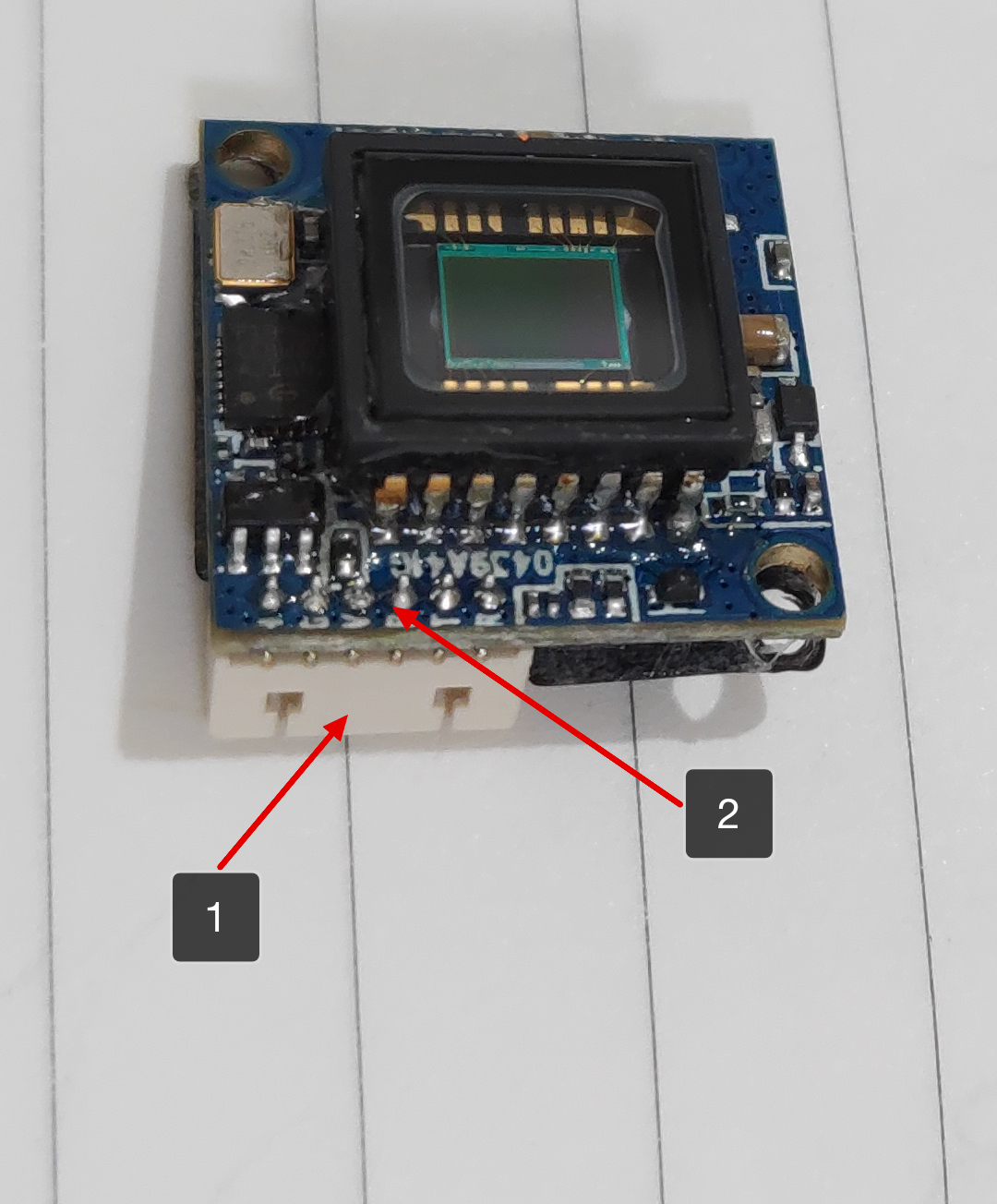 3.Please make sure the voltage input is 5V or above. Try different power sources if possible.
4. Please connect the camera directly to a monitor/goggles (without any extension cable and TX/RX) as the picture below to see if it works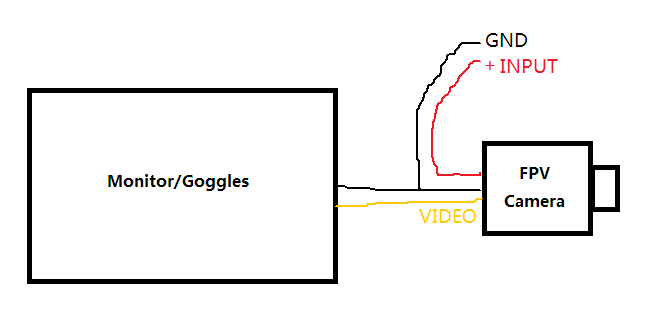 5.Switch PAL/NTSC system of the monitor.
6.Re-plug all the cables to make sure all are well connected.
7.Keep a distance of 1m and avoid wiring the camera near any other 220V/110V cable. If not, use foil wrapped coax cable to the camera which will help reduce Electromagnetic interference.
8.Reset the camera if you can access the OSD menu.
If the camera is still not working as expected after troubleshooting, please send all of the info below:
Your order info(the order transaction record, including the date)
HD photos of all angles of the camera
HD photos of both sides of the PCB board
A video showing the problem
to run@runcam.com.