Setting Steps
1. Connect the remote cable as shown in the diagram below: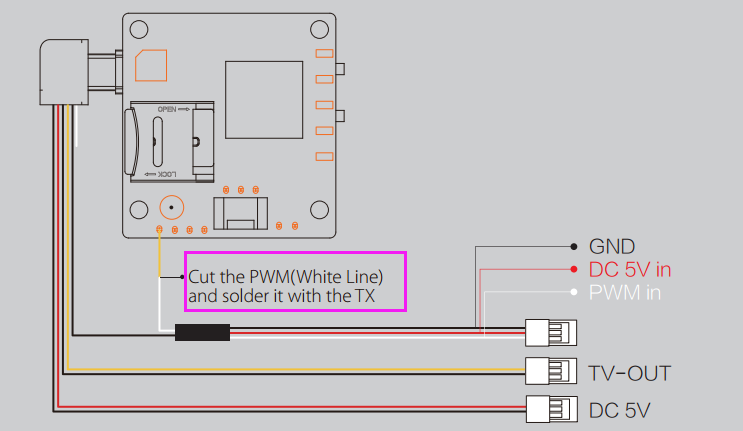 2. Connect the PWM servo plug into an available PWM channel(e.g. CH5 corresponds to switch SA) of your PWM receiver. Take FrySky X9D as an example, you can set CH5 as switch SF on INPUTs page.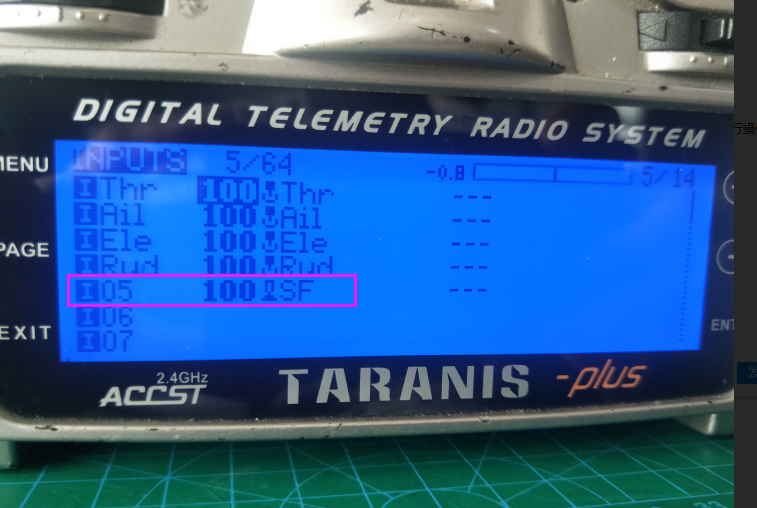 3. Set in the OSD Menu:
General > Control Mode > [PWM]
4. Quit OSD Menu and power off.
5. Power on the camera and use your pre-set switch(e.g. SA) to control your camera:
Toggle rapidly twice is to change video/photo mode, toggle once is to start/stop recording or take photos.
https://www.youtube.com/watch?v=AzcvOxOAbQo