Automatic connection
Please restart the camera.
Turn on the camera's wifi, and ensure the indicator

wifi

is

lighting

and

blinking

.
Go to setting page, forget the camera's wifi.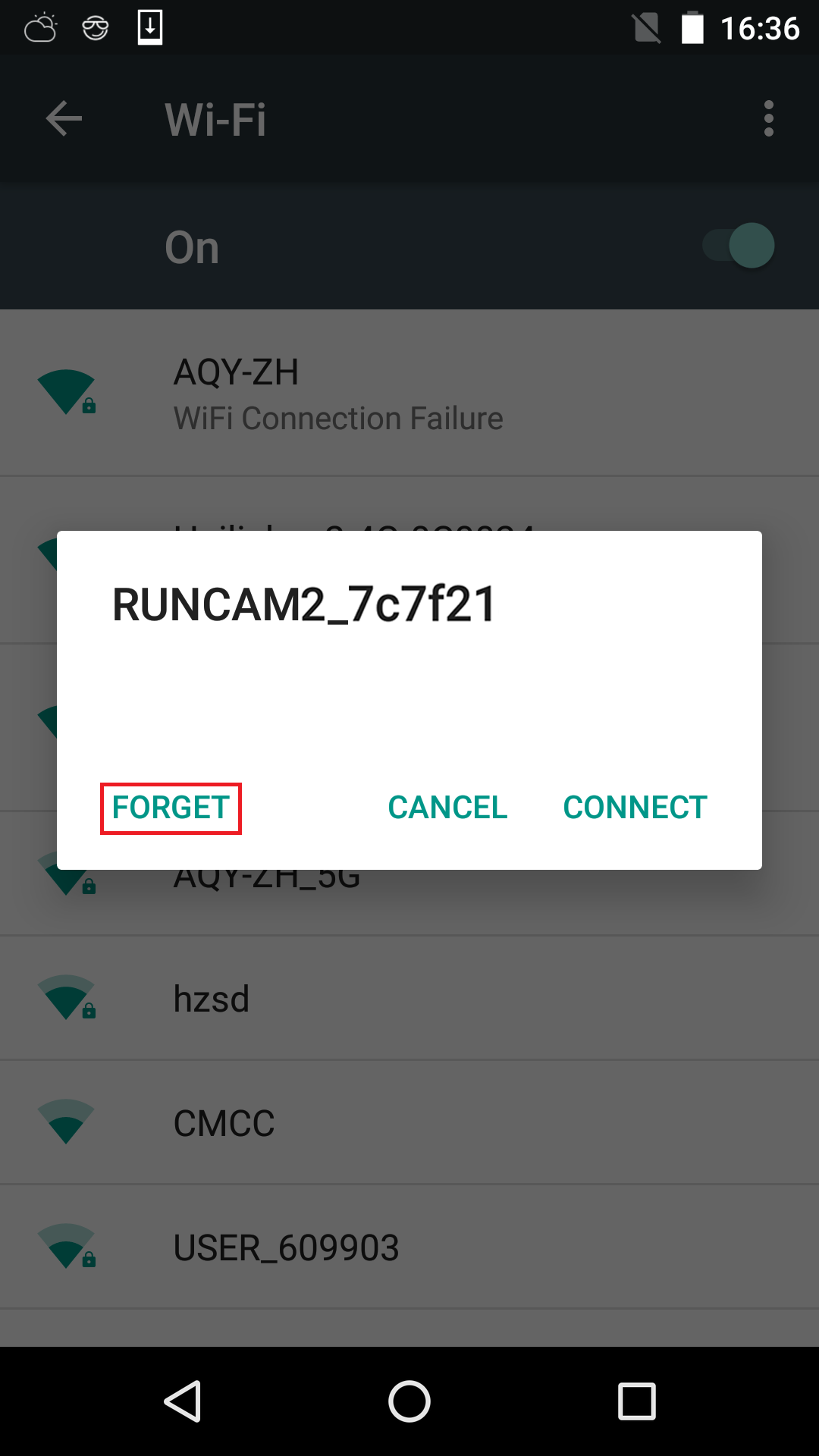 4.Try to connect again.
Manual connection
1.Please confirm the camera wifi is on, and the indicator wifi is lighting and blinking.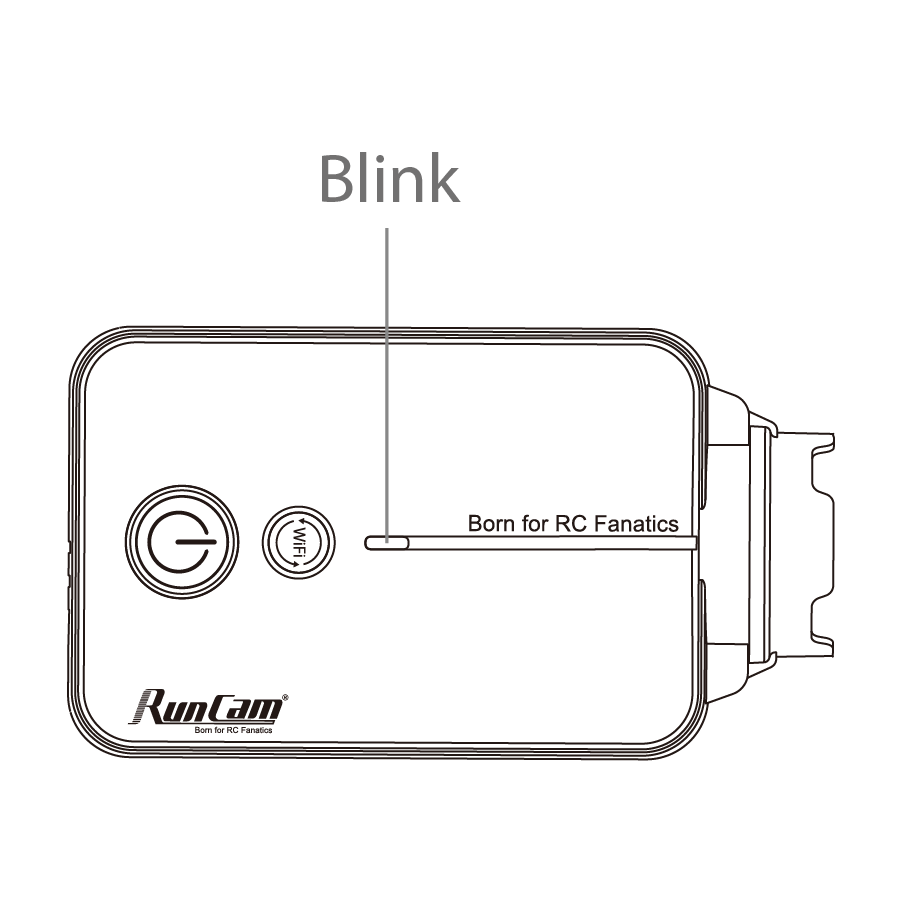 2.Please select the camera's wifi on setting page.The default name of the camera is RunCam2-xxxxx.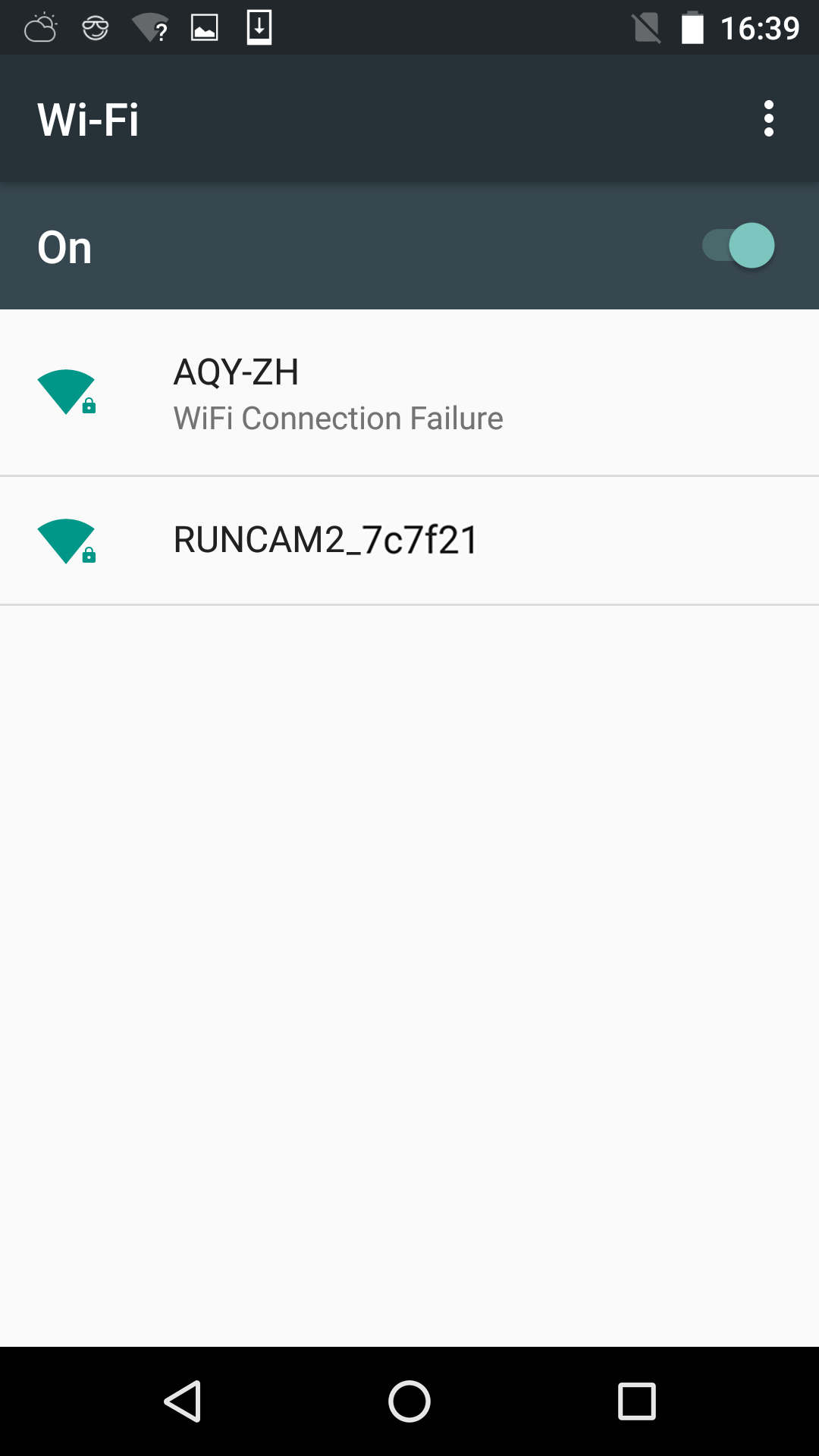 3.Before return to the APP, please make sure the connection status in the Wifi list is connected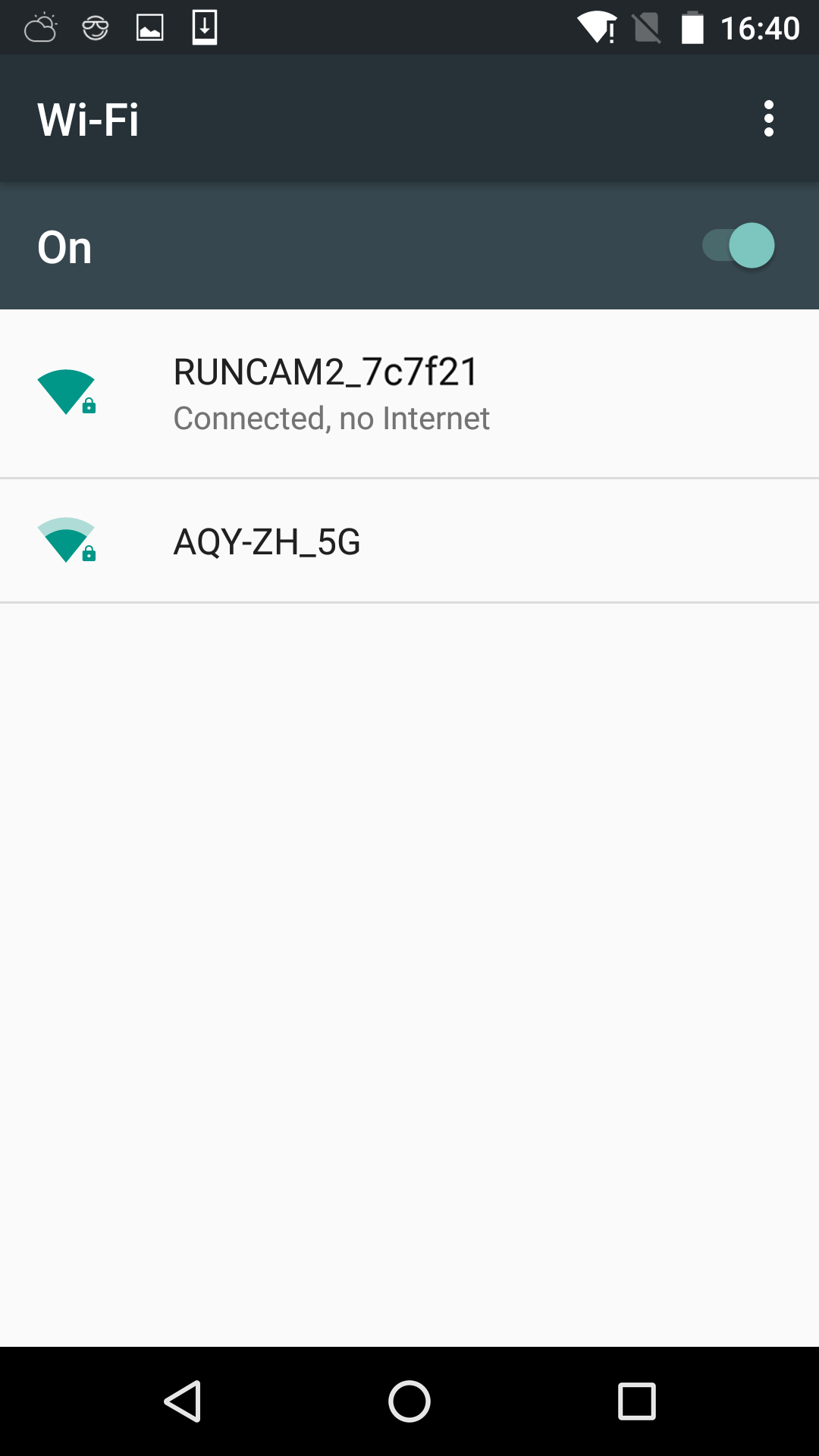 4. Return to APP, click Connect.