Yes. RunCam 3 supports TV-OUT,and its delay is less than RunCam 2(45ms @ 1080p60fps with WDR on). With WDR,TV-OUT performance is better than RunCam 2.
Learn more about WDR of RunCam 3.
How to use?
Connecting RunCam 3 with Micro-USB TV-Out and Power Cable (comes with the camera)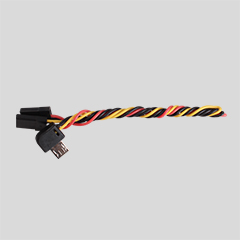 Note:it is also available on official website.