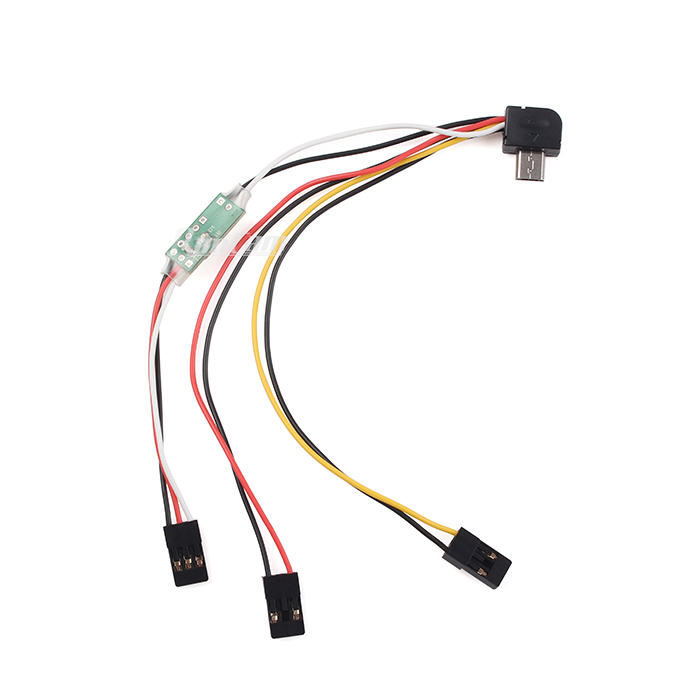 1. Choose the remote mode:
Through App: settings - USB mode - remote mode.
Through OSD: Long press the WiFi button to enter into OSD menu General- USB function - remote control
2. Connect the Remote control cable to a channel of PWM receiver, it is recommended to use the SW3.
3. Remote control operation:
Toggle rapidly twice is to change video/photo mode, toggle once is to start/stop recording or take photos.