1.Download and install icatch_v3000 drive to computer.
2.Make the 2 soldering joints short-circuited, (soldering joints signed at the picture, and it is recommended to use metal tweezers for short-circuiting) and connect the Thumb Pro to computer via USB cable, disconnecting the short-circuit after the camera gets connected to computer.The red led is not supposed to be on, and if red led is on, it indicates that the short-circuit does not get done well.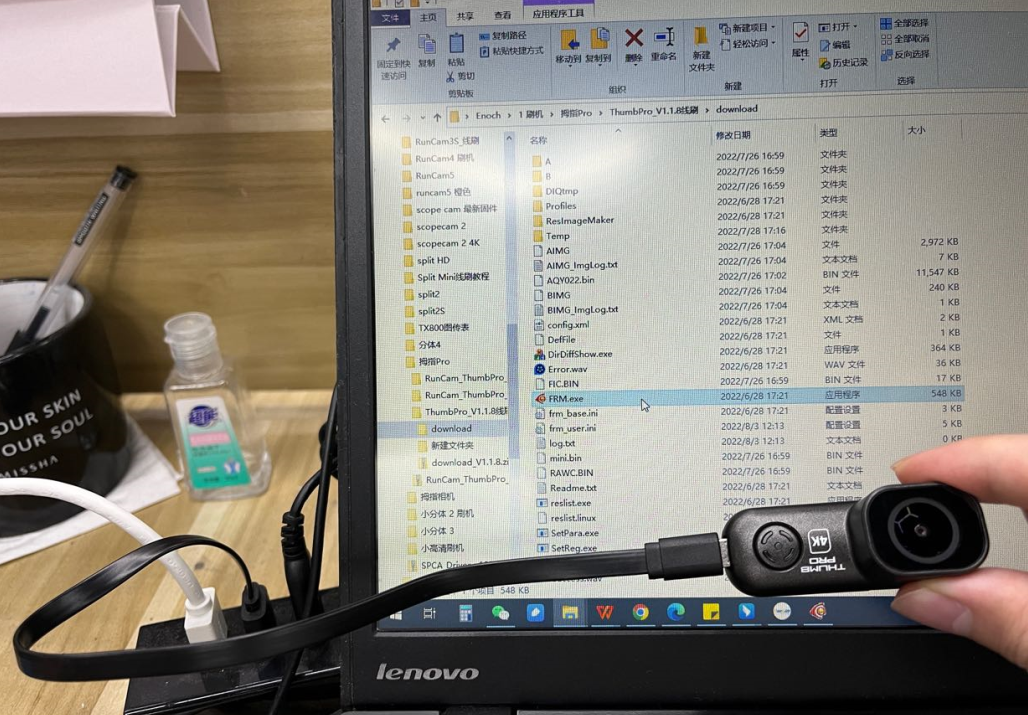 3.Then you will see two devices in device manager as showed below: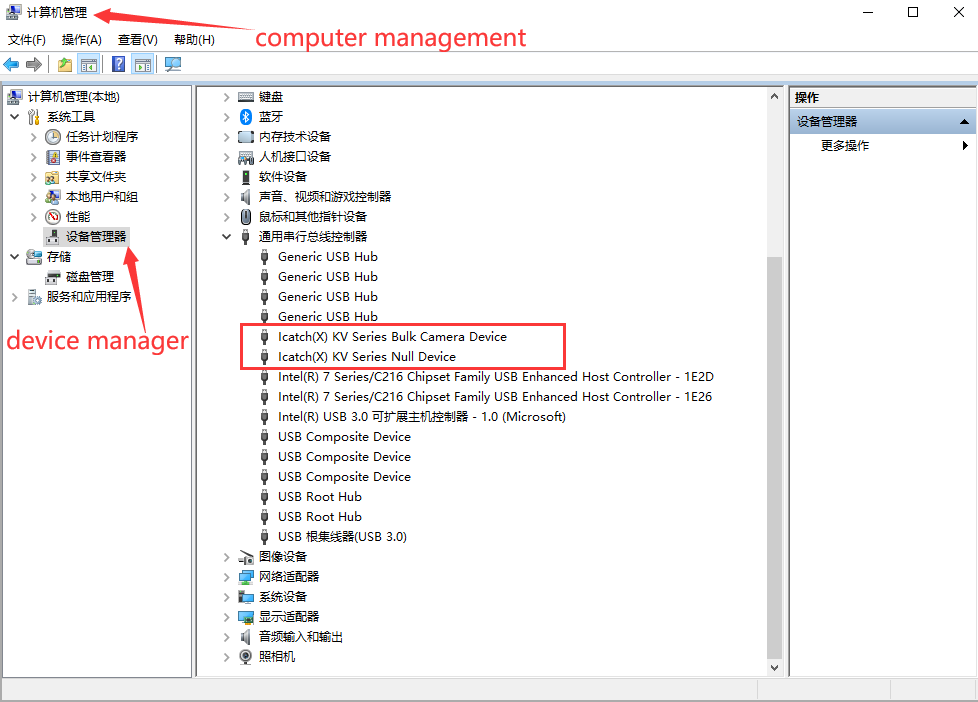 4.Run the FRM.exe inside the download folder, and click ISP to start flashing. It takes about 2 minutes, and there will be a reminder "Finished" popped out when flashing is done.